Click CD for Play Music

Johnny C. Dj begins his activity as dj in 1984 in Italy where he plays for more or less 5 years, then he goes abroad, mainly to France and Switzerland, where he is able to play and perform in many important clubs, such as X taz, Macumba, Guest House, Lake Parade, Fbi, By pass, Arthur's Club, Reve D'o, Radio One FM etc., sharing nights with other international djs, like Eddy Amador, Djamin, Dj Dado and many others, until 2001 when, thanks to his perfectionism, Muve Recordings (division of Musik Vertrieb) gives him the job of mixing the compilation Dance Boat. During an evening together, he meets Dj Majestic and they discover immediately a mutual understanding for a certain style of House music. Notwithstanding his collaboration as remixer with Mix2Inside (Funky B and the remix of Black Masses, Deep Swing, Sugar Babies for K Traxx Records) since 1999, the two djs decide to unite under a single production trademark, that is M & J Project through The Flowers House Studio. Like Johnny Costa, also Majestic Dj has been behind many consoles of various clubs (Macumba, Diva Club, Lake Parade, Boheme Club and many others), sharing the set with djs such as Djamian. Not as remixers, but entirely as producers they carry out their first project entitled "Melody" in these days; it all began with a clever idea of Lonigro E., with a sample which reminds undoubtedly of the Seventies, but is developed with a genial melody of Strings very well played. They too, as associated producers, enrich with their work the Mix2Inside team.Their slogan: "I live only on House".

More Details: https://soundcloud.com/fabio-fiorin For international bookings & all Inquires to Our official Dj's,

Please contact : johnnycosta@mix2inside.com
Mr Bord's Dj

DJ and Producer who specialises in soulful & Funky Vocal House Music.
Mr.Bords Born in Venice on 19/07/69 he starts his activity as dj in 1985 with an undoubtful underground attitude. In the following years his feelings are definitely dedicated only to House music. He has worked in various clubs, among which the Jenny House Music Factory, the Exhibits and the Reef Club. From 2003 he's collaborate with his guest mix shows in different networks (radio Company italy - Faize Music - Houselabs (UK)- Club House Session France - Tpn HIT Energy radio Italy - Club Radio Network USA - radio Eskil Stuna Sweden . Aware of the fact that besides passion it is necessary to have also constancy, in 1996 he begins his activity as producer. Since then he has mainly dealt with House productions and after having worked with various labels, in 1998 he created his own label "Bord's Records" and today, besides collaborating with international labels as remixer, he is author and componist of Mix2inside songs. Bordin Stefano is the producer of the Mix2inside records & pret a Porter Music.
for all inquires & booking please contact : demo@mix2inside.com
Gopheller Dj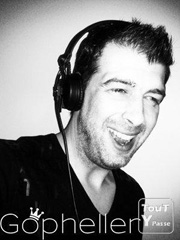 Native from Belgium and born in 1971, DJ Gopheller has been into the music scene for over 20 years.
Mostly spinning for small places such as club-lounge, bar-club, and radio station shows (as some Hed Kandi events). He's known for his particular music taste which is mainly a combination of soulful house, beach house, and disco & funky house.
The groovy sound of the bass, the heat of the violins, and the sound of the Bossa Nova piano keys, and of course the wonderful diva voices are all he needs to get on fire and make you dance the whole night.
FACEBOOK http://www.facebook.com/pages/DJ-Gopheller/145988252088607
SOUNCLOUD DJ Gopheller
TWITTER https://twitter.com/#!/DjGopheller
Dario Martino Dj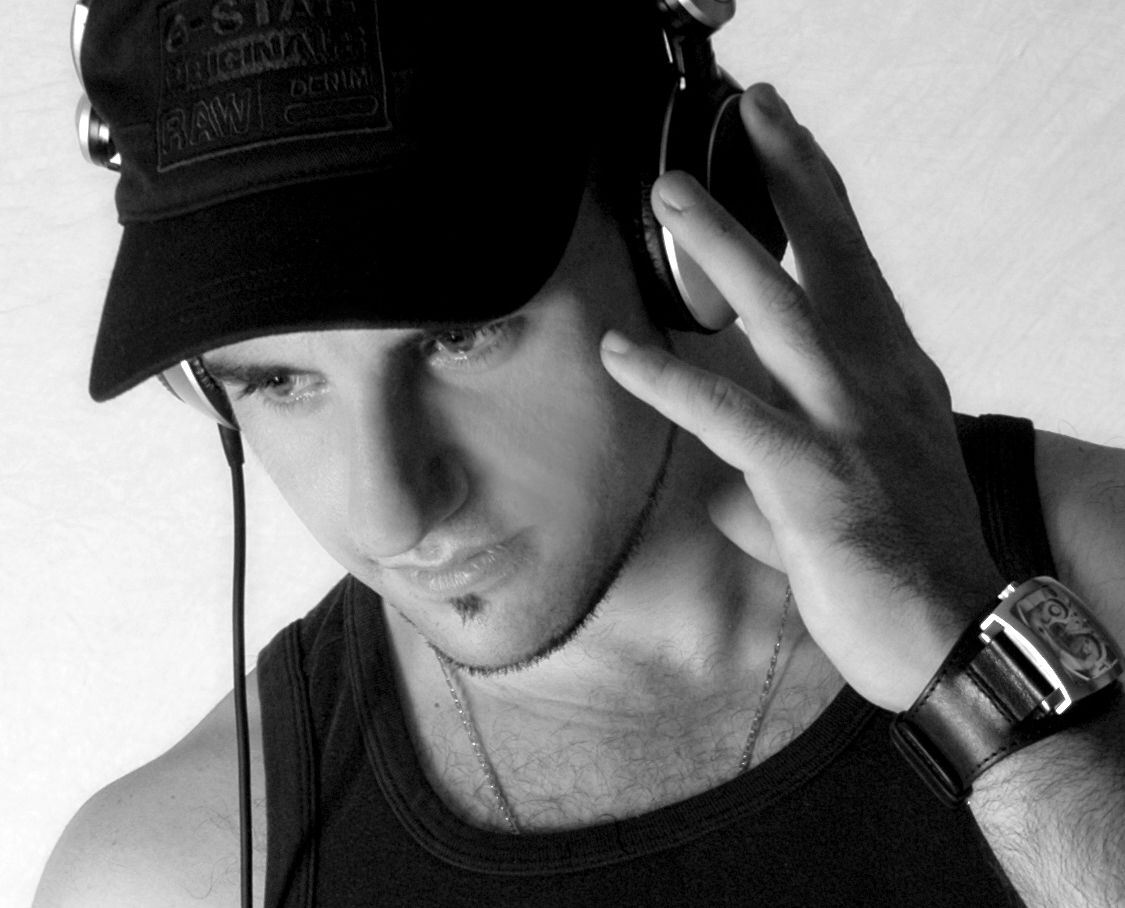 In love with Deep/soulful-House since he was born, he finaly found his way to produce and dj. With his little but good equiped homestudio he is the most of the day on 122 - 126 bpm& ,,,,,,, with the goal to materialize his passion as much as he can in every single track/remix.
Born and raised in Basel (Switzerland) , he was ever inspired by the house-music scene in town, and had the bless to call the realy talented artists like Ben Brown, Adon L, and Deepvoice and many more as his friends and colab-members.

Websites:
Soundcloud: http://soundcloud.com/dario-soul-up-your-life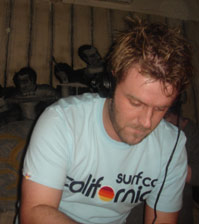 I currently have my own internet radio show called Essential House, which is doing very well on 21 stations around the world, including the AM Frequency in Brisbane, Australia and the FM Frequency in Cork, Northern Ireland. Approximately 1.2 million people are listening to the show each week across all the stations. Amongst the regular DJ interviews which in the past has included Todd Terry (1 of only 5 worldwide interviews in 2007), Erick Morillo and Martin Solveig , A top feature of the radio show is the monthly residents slot which in the past has included sets from Stonebridge, Groove Junkies, the very talented Swiss producer Steven Stone, as well as the up and coming Young DJ of the year Joshua Roberts. In conjunction with Essential House, I have recently started an Electro/Tech radio show called Tuff & Twisted Sessions which also features some of the above named labels as residents. For nearly two years the Essential House show has benefited from a successful advertising partnership with Slappa DJ Cases.
Stemming from my three year residency for Stereo Sushi resident DJ (Hed Kandi's little brother), I have recently took over the running of the brand for Ministry of Sound, including heading including organising events across the county, all the radio developments and helping with the signing of new tracks for Stereo Sushi and Hed Kandi. I often write the press releases for the new albums launches, for both Stereo Sushi and Hed Kandi. As well as starting to work for the new brand Kings of House and also Born To Dance Records, I have also DJ'd at Hed Kandi gigs, including most recently at The Empire in Middlesboro and also in Germany on New Year's Eve 2010 and Ministry of Sound on May Bank Holiday for Hed Kandi.
I regularly write reviews for Defected records, and also for Housepage.net, Borntodance Records and ourhousemusic.net, for this I have a small handpicked selection of music industry professionals to be part of my team to write and submit reviews.
The new album mixed and compiled by myself will be available from HMV, iTunes and Traxsource etc, from March 2010 entitled Essential House Miami Twenty Ten which is being released on Borntodance Records. For this album I have dealt with the licensing contracts and have mixed the DJ Mix as well. The album is a mix of Soulful to Funky/Mainroom style with a few exclusives that are not available anywhere else (Artwork for the release below). As well mixing the Soulheat Records Ibiza sampler for 2010 which will also be available on Traxsource and iTunes
Music wise, I'm currently playing anything from Funky to Soulful, Deep to Uplifting House, Old School as well as Electro House depending on the venue and most importantly the crowd and have held down residencies at some of the busiest nights in the North-East. The last few years have seen me playing in Ibiza for Stereo Sushi and Garlands, including guest spots for Plastik, the Plastic boat party and also Eden. I have also played in Mauritius three times for Ministry of Sound alongside Stonebridge, Antoine Claraman and Jon Fitz. In September 2007 DJ Mag featured the event which was for Ministry of Sound and we were the first international DJs to play on the island, we played in a sold out 8500 capacity venue at the national football stadium. The event was broadcast on the national radio as well as in the national press and news channels.
for all inquires & booking please contact :
BBM - 218B38AC
Skype - +441916451045
Mobile - +447891674755
Email – djantonyangell@hotmail.com
Website – www.antonyangell.co.uk
Myspace - Myspace.com/antonyangell
Facebook - Facebook.com/antonyangell
www.youtube.com/antonyangell1
www.Soundcloud.com/Antony-Angell
www.Soundcloud.com/OfficialStereoSushi
www.defected.com/news-reviews/reviews-home
Click CD for Play Music

Joyce Mercedes'star has evolved into a DJ of great stature. Her busy agenda speaks for itself. She will regularly be visiting several continents in one month. Every weekend she packs her recordcases to travel from her hometown of Amsterdam to far and distance places. In 2005 Joyce Mercedes visited more than 25 different countries, an impressive achievement which has made other great DJ's heads spin. This demonstrates that Joyce is exceptionally talented – the best female DJ of progressive house in the world. It is not for nothing that she shared the stage with big names such as Sasha, Anthony Pappa, James Holden, Paul van Dyk, Chris Fortier and Derrick May and performed successfully at the Dance Valley and Impulz festivals in the Netherlands.

Joyce Mercedes passed her Athenaeum-diploma and began a study Economics. Next to her study in the 90's she started from her birthplace in Nijmegen to work as a dancer for leading organizations like Pantera and X-tension. Then she decided to move to Amsterdam. This was followed by the "Strycker & Holmes World Tour" in which Joyce performed together with her colleague, a sparkling dance show in some of the most famous clubs in the world. Her passion for music lies in her dancing as well as her singing. In the recent past Joyce was part of "Centerfold", the group that sang in 1998 to a sold out Amsterdam Arena during half time of the classic football game Ajax-PSV. "Centerfold" also added lustre to the 15th year anniversary of Playboy. She also worked regularly as a model, featuring in campaigns for Heineken, Campari, Gap-Star and Playboy, Maxim and FHM magazine

All of this shows her huge passion for music. Joyce then decided to buy some turntables and try to master the art of mixing. Her first performance before an audience took place in sunny Miami at a private party. Quickly the bookings started to roll in, acuminating in the residency DJ spot at the well known Amsterdam Supperclub and the 2 year Space World Tour to crown it all off. At this moment Joyce has performed in almost every famous foreign club in Europe, North America, South-America as well as in the Far East.

Without labelling Joyce as a purist, she has progressive house in the most pure form in her blood. The marvellous choice of records shows her nose for quality and her exceptional mix-technique is based on a combination of inborn talent and perseverance. With her various ways of mixing, which is now and then easy and accessible, vocal records will not be avoided, but which is at other moments becomes deep and trippy, Joyce turns out to be a hypnotist who knows how to stun the dance floor. The words funky, techy, full of soul, tribal, trancy and psychedelic can all be found in her musical vocabulary.

Her striving for perfection has naturally led her into the recording studio. And it will be this year that sees Joyce use this ambition and dedication to pursue her dream of producing her own music, finally put into effect. She has successfully finished the Audio Engineering diploma at the famous School of Audio Engineering (SAE) in Amsterdam, followed by the more specialized course in Electronic Music Production. "My first release is just a matter of time" according to Joyce. "Producing is hard work and very time consuming. Because I'm so busy with my DJ work, there was not much time left for that" Her first 12" is soon to be released

New special "Dj-set" by Joyce Mercedes dj for all the "House progressive" lovers.. ENJOY !

for all inquires & booking please contact : dalia@joycemercedes.nl
© Mix2inside Records -
P.IVA 0368 927 02 66
All rights reserved
design by Discotribe Network